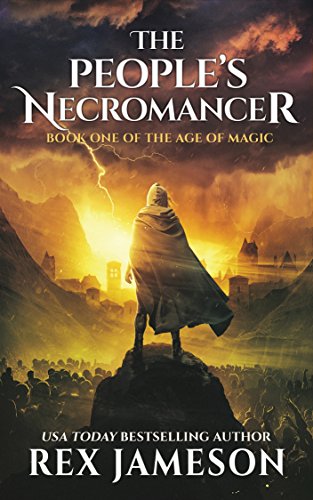 Genre: Fantasy
Craving a complex, daring Sword and Sorcery / High Fantasy? The Age of Magic series is reminiscent of the emotional roller coaster and grit of Game of Thrones with the wonder and danger of the upside-down from Stranger Things!
Amidst the darkest days of antiquity, mankind discovers a new kind of hero.
---
Author Spotlight: Rex Jameson
Rex Jameson is the USA Today Bestselling author of the Primal Patterns series, the Age of Magic series, and half a dozen short stories. An avid history buff and an unabashed nerd with an appetite for science fiction and fantasy, he loves to create complex speculative fiction with layered characters. He earned a PhD in Computer Science at Vanderbilt University and researches distributed artificial intelligence in robotics at Carnegie Mellon University. Rex and his wife Jenny live in Pittsburgh where they enjoy hosting family and friends.