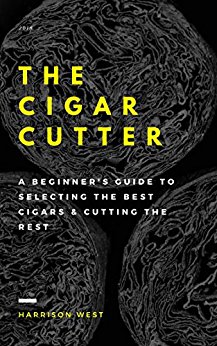 Genre: Non-Fiction
Wrappers, sizes, colors…there is LOTS to know about cigars. And each choice will impact your enjoyment. Did you know just how much cigar sizes vary from brand to brand? Do you know what color and packing you'll like? Take a look inside and get to know exactly what cigar will work for you.
---
Author Spotlight: Harrison West
HARRISON WEST is famous in some parts of the world and infamous in others.
Mr. West enjoys cigars, alcohol, old books, and new friends.
He resides in smoky rooms with overstuffed leather chairs, book-lined shelves, and dark, heavy, wood furniture.
He made me write this ABOUT page in this way because, he says, he's "not a sharer". Then he laughed deeply, puffed his cigar, and took a long drink of a straight dark rum.
Can't argue with that I guess.