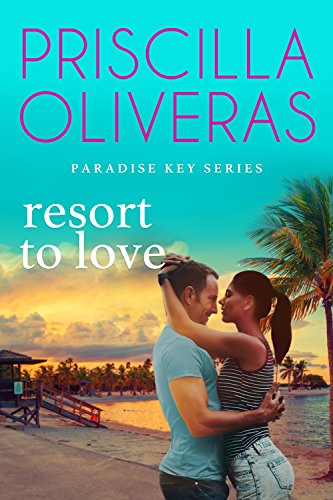 Genre: Romance
Sometimes, going back to the beginning is the only answer.
Paradise Key Resort holds the best and the worst of Sofía Vargas's adolescent memories of love and heartbreak. Now, she hopes to wipe the slate clean and boost her career from resort manager to owner by winning a quirky town contest.
---
Author Spotlight: Priscilla Oliveras
PRISCILLA OLIVERAS is a 2018 RWA® RITA® double finalist who writes contemporary romance with a Latinx flavor. Proud of her Puerto Rican-Mexican heritage, she strives to bring authenticity to her novels by sharing her Latinx culture with her readers. Since earning an MFA in Writing Popular Fiction from Seton Hill University, she serves as English adjunct faculty at her local college and teaches an on-line continuing education course titled "Romance Writing" for ed2go. Priscilla is a sports fan, a beach lover, a half-marathon runner and a consummate traveler who often practices the art of napping in her backyard hammock. To follow along on her fun-filled and hectic life, visit her on the web at prisoliveras.com, on Twitter via @prisoliveras or on Facebook at https://www.facebook.com/prisoliveras/.