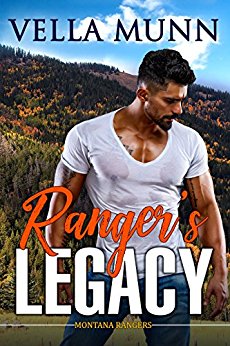 Genre: Romance
Determined to prove herself, archaeologist Amber Baum moves to Sweetheart, Montana to focus on her career. She has no room for mistakes and no time for love, so when she meets the handsome forest ranger, she vows to stay clear. Easier said than done…
Garret Haute has dedicated his life and career to protecting the visitors to Montana's vast wilderness and taking care of his family.
---
Author Spotlight: Vella Munn
Vella Munn www.vella-munn.com writes contemporary and historical romances in a usually futile attempt to stay ahead of the insistent voices in her head.
She's had over 80 books published and lately has been crazy busy juggling too many projects both as Vella Munn and with a pen name for her erotic romances. .
One project she's particularly proud of is republishing all eight of her popular Native American historical romances.
Her contemporary romance series called Montana Lakeside consists of four books, each taking place during a different season with a different couple, plus a one-day novella. They all speak to her love of the wilderness serving as the perfect backdrop for new beginnings.
She also ventured into romantic suspense with Feral Justice, a three book series that makes it clear what she'd like to see happen to animal abusers. Each book follows a different couple as they commit to justice for helpless animals with the help of several mysterious massive gray dogs.
Vella lives in rural Oregon, has two sons, and four grandchildren. She's owned by two bossy rescue dogs and is working on her master's degree as a certified hermit. Oh and she's on Facebook.