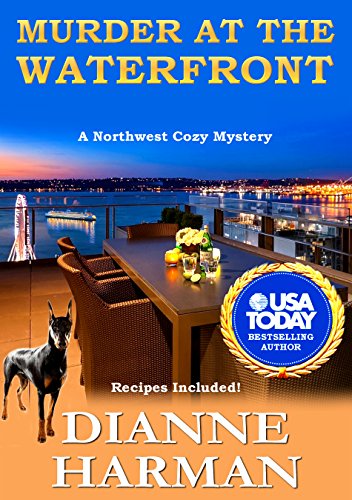 Genre: Mystery
Men, Mobsters, and Murder! Poor Maureen. Was she just collateral damage?
This is the seventh book in the Northwest Cozy Mystery Series by USA Today and Amazon Chart #1 Bestselling Author, Dianne Harman.
Men loved Maureen, but was that why she was killed?
She had an ex who wanted to reconcile, a chef she'd broken up with, and a salesman from Kansas who had fallen in love with her.
---
Author Spotlight: Dianne Harman
Dianne Harman lives in Huntington Beach, California, with her husband, Tom, and their boxer dog, Kelly.
She is a two-time USA Today Bestselling Author and seven time Amazon All Star. She has several cozy mystery series and one suspense series. You can find out more about her and her books here: https://www.amazon.com/Dianne-Harman/e/B009PP9DCC/ref=sr_ntt_srch_lnk_2?qid=1526133023&sr=8-2-fkmr0