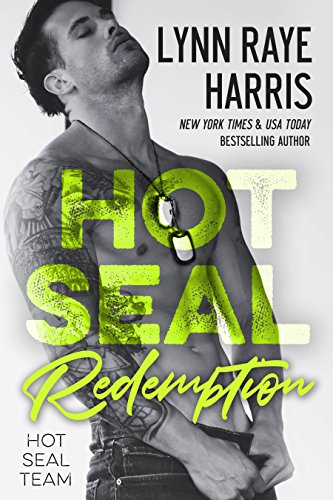 Genre: Romance
Meet the new HOT recruits! When the Hostile Operations Team expands operations, they add the best there is–a SEAL team!
Bailey Jones doesn't know jack about babies, but she knows how much it sucks to have a deadbeat father. So when her sister drops off her newborn baby and then disappears, Bailey is ready and willing to confront anyone, including a six-foot-two, sexier-than-sin Navy SEAL sniper, and make him do his duty.
---
Author Spotlight: Lynn Raye Harris
Lynn Raye Harris is the New York Times and USA Today bestselling author of the HOSTILE OPERATIONS TEAM SERIES of military romances as well as 20 books for Harlequin Presents. A former finalist for the Romance Writers of America's Golden Heart Award and the National Readers Choice Award, Lynn lives in Alabama with her handsome former-military husband, two crazy cats, and one spoiled American Saddlebred horse. Lynn's books have been called "exceptional and emotional," "intense," and "sizzling." Lynn's books have sold over 3 million copies worldwide.
You can learn more at her website, www.LynnRayeHarris.com, or come and visit her at her Facebook page: http://www.facebook.com/AuthorLynnRayeHarris. Lynn loves hearing from her readers! To sign up for Lynn's newsletter–where you'll be kept up to date about all of Lynn's books–text the word HOTTIES to 66866 or go to http://lynnrayeharris.com/newsletter.