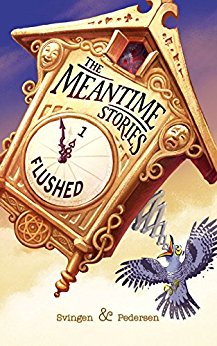 Genre: Humor
"Most highly recommended." – READERS' FAVORITE 5/5 STAR REVIEW!
The President's world is about to turn upside down in this acclaimed and hilarious short story about power, politics and an obstinate toilet. During a summit, the President faces his biggest challenge yet: A clogged toilet.
---
Author Spotlight: Svingen and Pedersen
Svingen & Pedersen is a Norwegian comedy duo, writing stories for a funnier world. According to readers (and themselves) their style of humor is "absurd, abrupt, dark, comically barbaric, and outrageously laugh-out-loud silly".
Whether captivating audiences with their live performances or starring in and directing their own TV-show on national television, their trademark wit and zany take on reality has kicked people in the teeth. Now they have poured all their creative forces into The Meantime Stories, a humorous short read series embraced by both critics and readers.