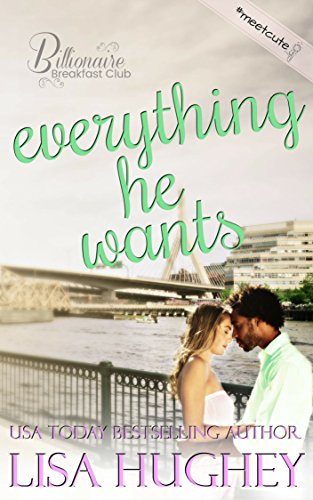 Genre: Romance
Their friends set up an interview, it was supposed to be simple….
D'Andre Smith has it all.
Fame. Money. Women. On the outside, his life looks perfect. But he's got a secret that could destroy it all, so the last woman he should get involved with is a reporter.
Elise Putnam is searching for a scoop to scoop all scoops to prove her investigative chops, so the last thing she should do is get involved with an interview subject.
---
Author Spotlight: Lisa Hughey
USA Today Bestselling Author Lisa Hughey started writing romance in the fourth grade. That particular story involved a prince and an engagement. Now, she writes about strong heroines who are perfectly capable of rescuing themselves and the heroes who love both their strength and their vulnerability. She pens romances of all types—suspense, paranormal, and contemporary—but at their heart, all her books celebrate the power of love.
She lives in Northern California with her fabulously supportive husband, three awesome mostly-grown kids, and one somewhat grumpy cat.
Yoga, hiking, and traveling are her favorite ways to pass the time when she isn't plotting new ways to get her characters to fall in love.